Sandhurst and District
Gardening Club
PHOTOS - EVENTS
The photographs below are of Club events in 2015.
Workshop April 2015
The workshop at the Trading Hut went ahead despite the weather! Photos by Jane Heritage
Devon Holiday May 2015
The photos below show the view of Woolacombe Bay from the hotel and the private garden at Marwood Photos by Shelia Davenport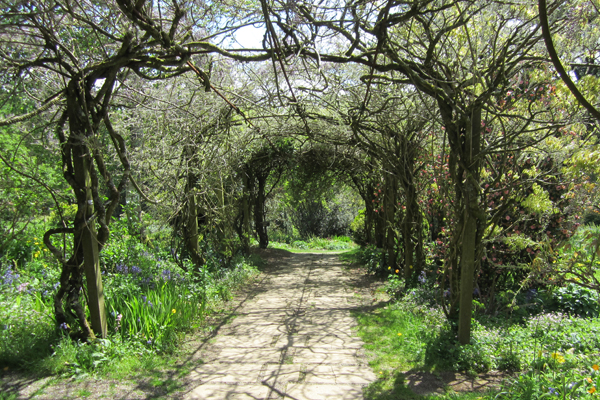 The April outing was to Michelham Priory.
Photo by Sheila Davenport
Outing to London with Guided Tour September 2015
The photos below show the tour party near St Pauls, and at Guildhall on the site of the Roman Amphitheatre. Photos by David Hunt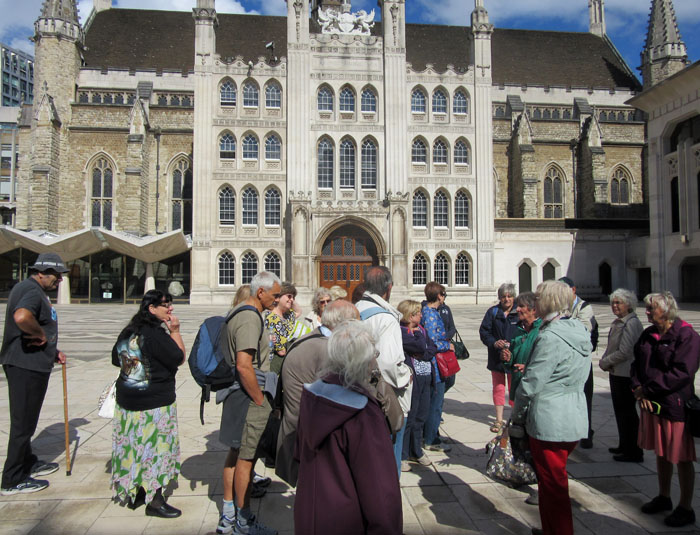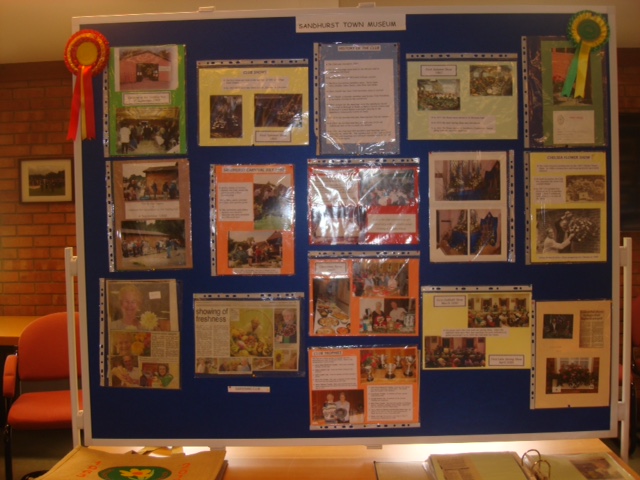 Heritage Open Day
Sandhurst Gardening Club featured in the display for Heritage Open Day by the town museum. Photo by Teresa Burchnall-Wood
Community Flower Festival
Sandhurst Gardening Club contributed this flower display "For The Beauty Of The Earth" to the Community Flower Festival at St Michaels Church, September 2015
More photos of the Flower Festival can be seen on the St Michaels Church website here.